English
THE SCHOOL
The school, MURASAKI JUKU, let you learn the japanese language in a pleasant
atmosphere in our two centers, Shibuya, the young heart of Tokyo, and Nihonbashi,
the center of Japan during the Edo period and now the Tokyo financial city,
close to Akihabara, the electronic town, and Ginza, paradise for shoppers.
THE TOWN
Tokyo is a perfect balance between old and new.
To learn Japanese in Tokyo is a unique opportunity to experience at the same time
the antique aspect of Japan and the modern one.
Beside sky-scrapers and trains without drivers, you can always find a tiny tea house,
where you can enjoy traditional sweets and green tea
served by graceful kimono dressed ladies or you can relax in small temples
surrounded by green and quietness.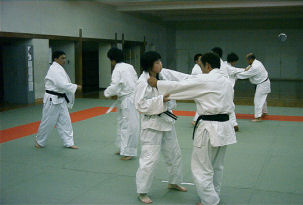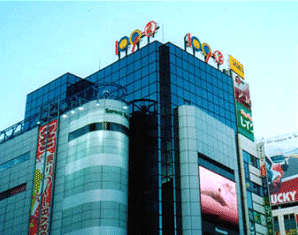 THE COURSE
The duration of the courses is from 2 to 10 weeks and lessons are held from
Monday to Friday from 10:00 to 12:30 for a total of 15 lessons per week.
The number of students per class is between 3 and 6.
All our teachers are native speakers.
The first day of the course, the students take a placement test
in order to enter the appropriate level class.
TEXT BOOK
Shinbunka Series-Bonjinsha
Our coureses start from the basic Japanese for beginners going to the upper levels,
inprouving spoken written language.

NEW!
Let's study with manga!
If you want, you can request us to use famous manga like Doraemon
as a text book during the lesson.

LEVELS
- ELEMENTARY : Third Year of University  NNS 4
- Pre-INtermediate : Fourth Year of University  NNS 3
- INTERMEDIATE : Doctorate  NNS 2
ADVANCED : Doctorate  NNS 1

THE ACCOMMODATION
We can find various kind of accommodations in every area of Tokyo.
- GUEST HOUSE : single room and shared kitchen and bathroom.
- APARTMENT : independent or shared with other students.
- HOMESTAY : single room in highly selected families.
HOTEL : of all categories

THE ACTIVITIES
In the afternoon and in the night the school organizes guided tours
to the most interesting spots in town, cultural exchanges
with young Japanese who are learning foreign languages, parties,
vision of Japanese movies and the reading of manga.
During the weekends, if there is a sufficient number of participants,
we organize trips outside Tokyo of one or more days.
These excursions are not included in the course fee.